Home business ideas are currently fuelling the growing popularity of people to work from home.
Some of us will have experienced working from home as an employee and I was able to do this at different stages of my life.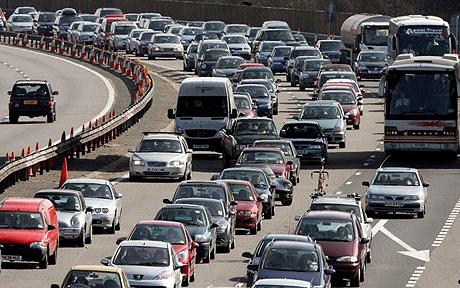 Rush hour commuting is seldom a pleasurable pastime, whether by car, rail or bus. I have commuted to various offices by these various means in my working life.
Driven by a desire to stop the drudgery of travelling to the office and even worse avoiding the trap of 'getting used to it', I took advantage of all opportunities that came my way to work at home.
The breakthroughs around the use of the Internet have helped full-time and part-time entrepreneurs, as well as those looking for a little extra cash.
Here are a few tips for starting a home business:
Make this a positive choice and do the research on available options.
Don't touch the get rich quick schemes. You'd waste money and effort.
People that work from home still need to work hard, so plan your time accordingly.
If you are looking after young children, will you be able to handle the workload?
Be prepared to take time to build your income.
Piecework (stuffing envelopes etc.) is home-based but usually low-paid.
Successful home business ideas and opportunities often come from your interests and skills.
We all picture the office overlooking the garden, the Internet based business and the orders for our chosen product or service flooding in.
This doesn't happen overnight and without effort.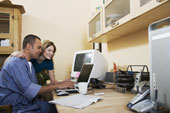 You could be running your own website based business, buying and selling products or using an affiliate program or two.
Perhaps you will be interested in the best of the network marketing schemes?
It is possible you could combine all of these ways of starting a business from the comfort of your home.
Do you have a passion to start a home business?
Do you have sound business ideas?
Is commuting killing you? Then why not try Telecommuting.
Home business ideas and opportunities are out there in greater numbers than ever.
More choice for you.
What will you choose?
Home based business opportunities
Telecommuting
Affiliate Marketing
Network Marketing
Multi-Level Marketing
Home Page - from - Home Business Ideas
A shield (knowledge) helps protect us from a world today, where virtually no one wants to accept responsibility. Many don't know where to go or what to do when disaster strikes.
I invite you to peruse "The Shield On Alert (@ "www.shieldonalert.net") and get Solutions That Will Effect Your Destiny as you travel the sometimes dangerous paths of this life and its unexpected occurrences!