We are now understanding the benefits of Green tea, something the Chinese have taken for granted for a very long time
Chinese Green Tea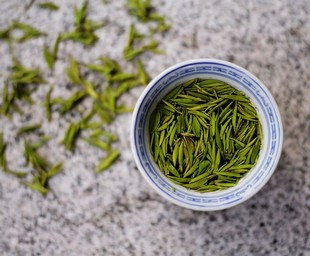 As long ago as 4000 years the Chinese understood the health benefits of Green tea.
It was during the 13th century that imports of tea began to reach Europe but due to its high cost, only royalty and the aristocracy drank it.
The saying 'more precious than all the tea in China' comes from this period.
Tea didn't reach Europe in any quantities until the 19th Century and the use of the famous Tea Clippers, the 'Cutty Sark' being the most famous.
Socially, many cultures use the offering of tea and this is seen as an important part of welcoming people to their home.
I grew up drinking black tea with milk and it took me a while to appreciate tea without milk.
Then I discovered benefits of Green tea and I'm very glad that I did.
Currently 80% of world tea consumption is of the 'Black' variety.
However, over the last 10 years the scientifically proven Green tea health benefits have seen a rise in demand in western countries, for this most oriental of drinks.
What I see at the moment is a vast increase in the quality and blends of green tea available in our stores.
Go into any Supermarket or health food store and you'll see what I mean.
It's no coincidence that Health store sales contain more Green tea than Black these days.
Do you know the difference between Green and Black tea?
Green tea leaves are steamed or pan-fried rapidly after harvesting.
Black tea leaves are allowed to wither and ferment before being rolled and crushed.
As the processing of Green tea involves no fermentation its high level of antioxidants are preserved and these compounds have active natural health benefits.
Prevents blood clots that, in the form of thrombosis, are a major cause of heart attacks and strokes.
Studies indicate it can help in the prevention and treatment of cancer.
Its anti-bacterial qualities help to prevent tooth decay and aids digestion.
It is helpful in soothing arthritis pain.
Speeds up the rate that your body burns cellular energy by some 40%.
Increases the rate of fat burning, caused by the combination of caffeine and flavonoids. Whether you drink it hot or cold has the same deired effect.
One small cupful of Green tea contains as much 'Vitamin C' as an orange.
Two or three cups a day is a good way to keep your metabolism in top gear.
Green Tea Weight loss
Green Tea recipe
Home Page - from - Benefits of Green Tea